History
A good book to read on the history of rafting is the Complete White Water Rafter by Jeff Bennett.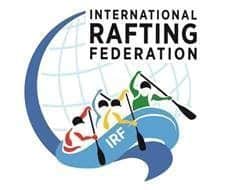 Formation of the International Rafting Federation
A growing need and demand for an official body that could represent and unite the rafting communities of the World stimulated a group of people, led by Lee Porter, to form the IRF in 1997.
The founding group were: Lee Porter, Peter Micheler, Rafael Gallo, Tony Hansen, Sue Liell-Cock, Neil Baxter, Glenn Lewman, Zeljko Kelemen and Thomas Karas.
The initial key areas for this representation were Guide Training & Education and Sport & Competitions.The first Congress was held at the 1997 CWWC, also the first unofficial IRF World Champs. The first official IRF World Champs was part of the CWWC, in Costa Rica , 1998. This is where the rules to govern raft racing were finalised. In 2001 the first IRF World Champs completely separate to the CWWC were held in West Virginia , USA .
Guide Training & Education
GT&E is growing in significance as guides, commercial rafting companies, insurance companies and governing bodies all over the world are starting to demand a more formal and internationally recognised award scheme for guides. This we have created and it has been in use since 1998. It is continually growing in its importance and international recognition.
Sport & Competition
The History of the World Rafting Championships is strongly linked to the formation of the IRF.
Euro Champs were held in 2000 (Italy), 2002 (Germany), 2005 (BiH), 2006 (Russia), 2008 (Austria), 2010 (Italy), 2012 (Czech), 2014 (Slovakia), 2015 (BiH), 2016 (Slovenia) and 2017 (Georgia). Pan American Champs have been held in 1999 (Costa Rica), 2006 (Costa Rica), 2008 (Argentina), 2010 (Brazil) and 2012 (Canada). Australasian Champs have been held less often – 2001 (Japan) and 2010 (Indonesia). The great distances these teams have to travel has made it hard to be a successful and regular event.
The Euro Cup Series, which is for clubs in Europe, is an ever popular series and sees about 10 events per year with an overall winner being chosen from the highest points scoring team that attended at least two events.